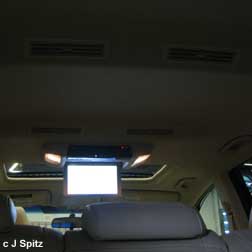 There is a new disease infecting our community. It specifically targets our children and younger adults. No, I am not speaking of a new strain of HIV/AIDS or violence, but rather something more heinous and without a viral etiological connection. I am speaking specifically of our ability to read as well as our desire for the written word.

This is not an issue of having a skill deficit by rather the failure of seeing reading as being important and essential. I was taught that it was my duty to read all I could get my hands on, and this was not just limited to the sports page, horoscopes or what my particular subject interest may be. I often remind my son that more than 150 years ago, during the period of American slavery, it was illegal for slaves to learn to read and that if they were found out of having such a skill, they were punished by being blinded, having their tongue cut out, or death.

Now I am not going to place blame on the school system, since the foundation for reading should be established in the home, nor will I attach this reduction to external elements of the environment such as television, cable and the new age culture of music videos and play station consoles.

Albeit these are required to understand the lack of love and pleasure our children should or would find in reading, the most significant factor is the home. If we truly concerned ourselves with this issue, then we would elevate reading over other past times, particularly in environments where reading should flourish such as in the car. I don't claim to have all of the answers but I do know, if we were concerned with this, we would have books and newspapers in the back seats of our cars and trucks instead of video screens and DVDs.