One of the benefits of being the President of the
United States of America
, if time is on your side is stacking the United States Supreme Court.
Obama has made one move with a Latino woman but he may have the chance to put another one on giving
John Paul Stevens
, the senior Associate Justice of the Supreme Court of the
United States
is 90 years of age. He joined the Supreme Court in 1975 and may not have that many years to live.
My concern is that I think Obama will put a man in office that scares the ish out of me - Cass Sunstein. Obama has been linked very closely to Sunstein since their faculty days at the University of Chicago law school and has appointed him to direct the White House Office of Management and Budget's Office of Information and Regulatory Affairs (OIRA), His job is to mainly to put in place regulations to protect health, safety and the environment but history has shown us otherwise, but that is besides the point.
He is a major proponent of cost-benefit analysis as the basis for assessing regulations, even though mathematically it is not precise and can be easily manipulated to support what ever policy is retro chic. For example, it was he who used such an approach to develop his "senior discount" method for undervaluing the lives of seniors with respect to health care. He has even asked that popular or partisan websites to be FORCED to carry links to opposing viewpoints; something I will never do, could you imagine neo-Nazis and white supremist posing on my blog? Taking this farther, he even wants mandatory "electronic sidewalks" for cyberville. He would like a "notice and take down" law that would mandate bloggers and service providers to "take down falsehoods upon notice," even if they are made by commenter's.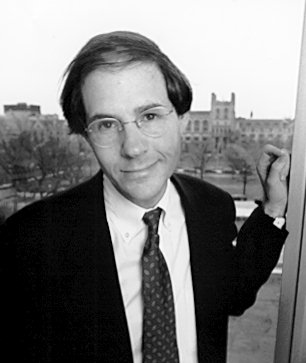 In a 2008 Harvard Law paper called "Conspiracy theories" Sunstein suggested that the government should ban conspiracy theorizing asserting to me that he does not desire for individuals to think independently or ask questions if it is against the body politic of who is in control of the government.

His position is that unrestrained individual choice if not controlled or regulated by the government is dangerous and must balanced in the interests of "citizenship" and "democracy." He stated that "a system of limitless individual choices, with respect to communications, is not necessarily in the interest of citizenship and self-government. Democratic efforts to reduce the resulting problems ought not to be rejected in freedom's name." Unlike the most of us, he see's the internet as dangerous and that the Internet is destroying the ability for the masses to have shared social experiences.

He also is against using what is called the "precautionary principle" as a basis for regulating environmental which he would like to give the "benefit of the doubt," over possible health and safety concerns of the public. If you have read Sunstein's new book, "On Rumors: How Falsehoods Spread, Why We Believe Them, What Can Be Done,"
He is concerned that in the future," people's beliefs" will be are a "product of social networks working as echo chambers in which false rumors spread like wildfire."
Sunstein suggest that the current libel standard - which requires proving "actual malice," even if one blogger or news paper, that we should even be held responsible even for what people who comment on or blog say, this is true even for web service providers.
Cass Sunstein is a scary mother shut your mouth and I don't believe that many folk even know or care are even up on folk, his writings, his papers, his belief or his policies. If you are not, then you need to be – he is the antithesis of liberty in word, belief and practice. Although he claims to be a progressive, he is more of a regressive to me. So take my advice and don't be surprised if he is the folk Obama select to take the place of John Paul Stevens on the United States Supreme Court. And if does, there will be a real mark of the beast on America.