With all the shit, floating around that is presupposed news worthy; there are every now and then, some special things that deserve extra attention albeit they may not receive such. I am not talking about the idiotic statements of Don Imus calling the Rutgers's women's basketball teams nappy headed hoes or his jigga-boo statement. Nor am I speaking about the ridiculous suggestion that Akon bought a diamond mine so that he could get the world record for having a diamond chain around his neck (I will get to that another day).

This time, it is about a Slovenian man by the name of
Martin Strel, who at age 52, swam the Amazon River (3,272 miles worth) in 66 days
. This is a miraculous feat especially since the distance is about the same as from swimming from Seattle Washington to Miami, Florida. Add to that the river is home to a number of dangerous critters including Anacondas, piranhas, crocodiles and the infamous toothpick fish.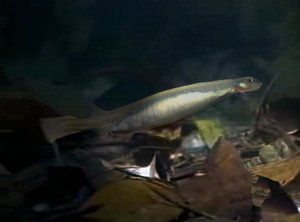 For those who do not know of the toothpick fish is a fierce and treacherous creature that is called "candirú" by the inhabitants of the region. The toothpick fish is a bloodsucker that prefers to swim into open body cavities to do its damage. The candirú is a tiny catfish that although it has limited sight, uses smell to find its victim. Its favorite place to attach itself is to the urethra. For it is attracted the traces of urea and ammonia that are given off by this part of the body. Again, saying that if a person is barely covered in the water,it will swim into an orifice (the anus or vagina, or even the penis—and deep into the urethra.

Mr. Strel is no stranger to rivers and in the past completed the Yangtze, Mississippi and Danube rivers. The Amazon is the world's largest river, as well as the second longest. During this swim, it is reported that he lost 26 pounds and was plagued with cramps, diarrhea, larvae infections, dehydration and delirium. I just want to take my hat off to this man, who swims in water where blood-sucking fish attracted the opening in the penis live. Now that is a man - a man among toothpick fish if you asked me.