Strange to me but it seems since his Inauguration,
there has been little mention of Iraq, outside of the occasional statements made by Secretary Gates or the anticipated troop withdrawals Obama ran his campaign on.
No more images even on the great cathode ray tube. When Bush was in office, seems that is all we read, heard and saw.
This says a few thing to me. First our media may be liberal in perspective and doesn't desire to remind folks that yep, we are still involved in a brutal occupation In Iraq – even under the current administration. Second, that the media is not designed nor does it have a preference for informing the public via news. Last, it reinforces why I have to read newspapers from around the world, other than US papers, conservative or Liberal to get some objective information. I first noticed this when the day before his historic inauguration, no papers nor news stations showed or talked about Israel massive bombings of innocent folks, mostly kids in the Gaza strip (pics here).
If you didn't know, April was the deadliest month in seven months with respct to US fatalities in Iraq. In fact the civilian death toll has also been steadily increasing . On April 29, 2009 in a news conference President Barack Obama was asked if recent violence in Iraq would affect his timetable for withdrawal of U.S. troops. Strange thing was that same day three car bombs killed at least 51 people in markets in Baghdad. Although Obama answered by saying that we have not " seen the kinds of huge spikes that you were seeing for a time" and that "the political system is holding and functioning in Iraq." True the number of deaths is not as great as it was in 2007 and 2008 the same time period, but the Iraq's government says that 435 civilians were killed in April, which means the count is likely to be greater than that reported. This by my math represents almost an 40% increase since March.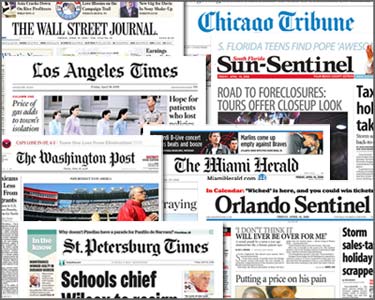 This is very disturbing because it as if since the number of deaths is lower from the past year that it makes it acceptable, putting in the context of the current President. Even stranger is that during his campaign his mantra was that "the war should have never been fought . But turned around on February 27, while addressing US troops at Camp Lejeune in North Carolina he said the US military "have fought against tyranny and disorder."
After just over 100 days in office, the current Administration is considering reversing course by leaving U.S. troops in Iraq, which makes me think , like all politicians, saying what the folks want to hear is all that count for following up on such actions are not as important as getting elected. But I understand that politics is a big old game. The real deal is that we seem not to be even able to trust our media to give us the real deal. And things may be getting just ready to hit the fan the way the Taliban is putting down and with these new images that the President has said he will not release to the public. Again I had to go to a foreign sources to see 16 of the 44 pics. But in the big picture the war, and folks dying in Iraq, political lies and the like are not as important as American Idol results, Mike Vick getting out of jail, Rihanna and Drake hooking up or Nas and his woman. So make no never mind about me. I guess no news is good news.