Jones main, you folk here grew up around dice. I used to love to see Earl Campbell (3/4) come up on the first roll. But I had to let it go after the night my boy Hotrod got stabbed in a dice game over a side bet. Had to sneak him in the house after his folks went to sleep. Think it was 10th grade.
Now days, Hillary Clinton sound like she shoot dice. She is always taunting her 35 years experience. So I have been doing some thinking, If she is 60 now, that means she been in public service since age 25, which I find hard to believe. Sure a large amount of that time was as first lady of Arkansas and the First Lady of the United States, but really, outside of that, what experience does she have?
I know in the late 1970s, when she worked with the Rose Law firm, I have read that she opened a commodities account with $1,000 and was able to Parle that into $100,000 365 days latter. But that's beside the point, the Law firm, which I couldn't find no mention of on her website, was infamous for scandal after scandal including "Whitewater; the death of Vince Foster, a Rose partner who became deputy White House counsel; and the missing billing records from Rose that were discovered in Hillary Clinton's book room at the White House."
Whitewater
enabled the Clintons to sale Arkansas real estate. Although Hillary stated on the record that, as an attorney at the Rose Firm she was not significantly involved in the representation of "Jim McDougal's savings and loan, Madison Guaranty." However, billing records documented that she had billed Madison for 60 hours of work over a 15-month period as covered in a
PBS special
a while back.
My issue is that she brags on all these years of experience. She has only been in the senate 7 years and they way I see it, being first lady of a state or the country is ceremonial – she was not voted and we had to take her as his wife without question.
I do know that while in the White house and over Health Care Reform, she cost us about $13 million. Then there was her small role in being allowed to select an Attorney General. Her first two recommendations (
Zoe Baird and Kimba Wood
) did not make the cut and were forced to withdraw their names eventually leaving her to name Janet Reno. Bill Clinton considered Reno to be his " worst mistake.'
It doesn't stop there because she also advocated that her former law partners, Web Hubbell, William Kennedy and
Vince Foster
, for positions in the Justice Department, the Treasury and as a Whitehouse staffer. We now know that Hubbell was later imprisoned, Foster died under strange circumstance, and Kennedy was forced to resign. In her experience, she also got her husband to pardon some clients of her brother's (Hugh & Tony) in exchange for hefty campaign contributions. These included
Carlos Vignali Jr
. who was convicted in 1995 in Minneapolis for moving 800 pounds of cocaine and Edgar and Vonna Jo Gregory for a 1982 Bank fraud convictions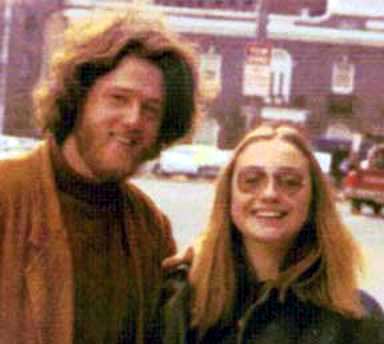 As the Senator from NY, she has not even promoted nor passed any significant – at least that I can find on the books, I may be wrong. But outside of any of the aforementioned, she has only worked at law firms (
one for 15 years
) and been a wife to a governor and a president. She even talks about her foreign policy experiences, when I read in the
New York times
once that "one meeting with mutilated Rwandan refugees so unsettled her that she threw up afterward." What kind of leader does that?
Add to that, some of her positions just don't make common sense to have so mych experience. First, she opposes the international treaty to ban land mines. She also voted against the
Feinstein-Leahy
amendment last September which restricts the U.S. exports of cluster bombs "to countries that use them against civilian-populated areas."
Now there is much more, but al I want to do is suggest that maybe her 35 years experience is a big fib, and that maybe Mr. Obama needs to bring this to the fore. If I can find it, I know his folks can too. And its not slinging mud, its just factual and namely a function of how she comes up with the number 35 years and here positions and failed attempts in politics when she was first lady. Other wise, if he don't she gone keep rolling the dice, talking about the Eighter from Decatur – for the none crap shooter, that's 3-5.