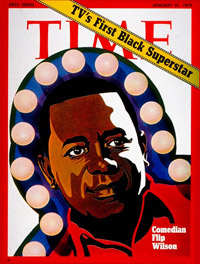 I will free your mind today.
thought amnesty. u dont have to think - let me entertain u
Back in the day believe it or not, TV was different.
In fact most shows were in black and white and there were only four channels including PBS.
Check this, it would go off before mid night with a picture of an Indian in crosshairs and the sound would be a long ooooooooooooooooooooooooooooooooooooooooooooooooooooooooooe.
When we did watch it, everybody watched it together. And on that note, I decided to list my favorite TV shows I watched when I was growing up, up to age 10, albeit I never watched more than 6 hrs a week. Here are mine, what were yours (no particular order.
1] Monday Night Football – no explanation.
2] The Red Skelton Show – Sunday nights and classic.
3] The Flip Wilson Show – Geraldine. Time Magazine had him on the Cover, 1st Black Variety Show on TV
4] Lucile Ball show – second funniest woman ever on TV to me.
5] I spy – when Bill Cosby was Black and Proud.
6] Mash – TRUE satire, exceptional writers
7] Dean Martin – drinking and smoking on TV with the first half naked women, years before the music video.
8] Carol Burnett show – Tim Conway was a tight writer and she was the FUNNIEST woman ever on TV.
9] Dennis the Menace – Poor Mr. Mitchell
10] Leave it to Beaver – made me wonder why my life as a young Black Kid was way so different.
11] Little Rascals – the way friends should be (all races). Introduced me to the "He man woman hatter Club."