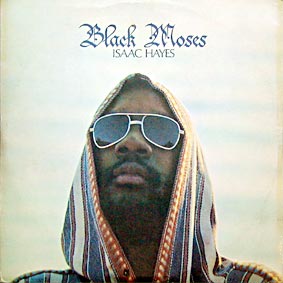 Preface: slapzz- no Euclid wasnt- key word you know. I was taught pythagoras was responsible for a therom that was in use 900 years before his birth - see pyramids
Where was he born? Egypt, where did he die? egypt. Egypt aint in Greece, its Africa, so south white africans aint africans - represent folk. Hellinestic is what they say, but these the same folk that refuted the moors, who taught europeans for more than 300 years the world was round - they selected to belive it was flat.
Point of order: 1]
"Full scale brain cell warfare I ejaculate"….SBM see today's song by me.
2]
Good look to all at the funeral.
Bernie Mack, love u folk, but you wasn't no Isaac Hayes. So to Denzel Washington, Wesley Snipes, Maurice White (EWF), Bootsy Collins, Chuck D, Jesse Jackson, Doug E. Fresh, Chick Chorea, Kirk Whalum (home boy), Robert Johnson, Tom Cruise, Al Sharpton, Richard Roundtree and the rest at his funeral – good look.
Veronica I love you, yo pops was my pops too. After all he told me I would be the next music great out of
Memphis
, and he aint write or read music....You heard it here first, soon to come,
The Issac hayes International Airport
.
And thanks
SJP
for the Brilliant Blogger award - im flattered.
A man stopped by my shop yesterday.
He asked if he could spit some of his spoken word to us, and that he would accept what ever he had to offer if we had it.
I offered him a glass of vino, and a seat.
My folk, one of my loyal customers was out there with me with his daughter.
Chi and his daughter play on most days together.
We talked, told us he was from NYC, been in ATL for 3 days.
Had no job.
And we talked.
Told him he was great.
He accepted fellowship and cried, and cried.
I said men cry, you spirit breathes tears when greatness is around the corner, so have faith.
But as he cried, we talked.
My folk and me boosted his belief in self; I even gave him one of my books.
He said we were rare.
I said I aint steak and he laughed.
But he made me think. I have often wondered where the break down in stable community responsibility went a stray.
Likewise, I have wondered why the urge for men to be men, and women to be women has evaporated to.
I know that I may be part of the problem and I can accept blame for this on a personal and individual level, the query is how we get more folks to do the same?
It is easy to point fingers, but only those that point the fingers at themselves have the right and authority to express to others what they see as neglectful and irresponsible.
The consternation occurs because most blame all on others and never look at themselves.
For the future, tomorrow, or the next turn is uncertain, as it is for us all, but some neglect taking charge of what they should decide to do next.
Like the child afraid to leave the crib, and ends up 30 years of age with an Escalade but living with his Mom.
Or the girlfriend once past, who say they are over with their past relationship but always ask for something, or the man who spends with others but not within his own neighborhood for excuses yet untold. Which makes folk wonder, where do we go from here, or is our future as a collective union completely dilapidated?
And this revisited by me during the week of the celebration of the birth of
Marcus Garvey
.
I remember when I stole a book of quotes by him from the AUC library when I was in college.
That same day stole
Thomas Wentworth Higginson's

Black Rebellion: Five Slave Revolts

& a book called Elements of Photo electro-chemistry.

The two quotes that stuck out from that book to me then as a sophomore at Morehouse were:
"A people without the knowledge of their past history, origin and culture is like a
tree
without roots."


and


"I do not speak carelessly or recklessly but with a definite object of helping the people, especially those of my race, to know, to understand, and to realize themselves."
It seems that the obvious lessons of history are now going untold, for it may be more eaiser to look at a movie, or music video and get more pleasure than the attempt in self instruction.
Even worse, sometimes I hold my head down for it seems like many of us forget that once upon a time in
America
that we were sold off as slaves and had no choice.
And even worse, that we now u have a choice, but select to enslave ourselves with the feculent: Clubs over libraries, Malls over our neighbors front porch and strip clubs over the classroom.
Yes we all attend to our selfish and personal desires as opposed the well being and good of all.
We keep to ourselves as opposed to share, we ask and take as opposed to give and offer with the knowing that the goodness we provide to others will be returned ten fold to ourselves.
Yes I take pride in knowing that if you are hungry, I will feed you, or that if you are cold, I will give you clothes if u need them.
Now I aint talking about everybody, nor am I hating as I have been told many times before, but yes, I am a hatter.
I hate to see suffering endured that is unnecessary, and hate to see people avoid the extension of lending a helping hand.
It as if we have forgot our past, or as if we forgot what it means to express freedom, or as if it is easier to want what we see others have, without the desire to work for the same.
Yep, I hate that.
But I try my best to take control, to take charge and take my place in my world that I have earned and value and do so without hesitation. Just why is it many are afraid, or would prefer to charge animosity towards others, when they fail to see the real world and accept it? When they don't acknowledge the energy they put out? When they become the weak and the lame?
I say to you mane, take your place and live free – take your place and live free. Take your place and stop blaming others for your mistakes. Take your place. I will take mine and lay down for you to walk on my back to get to yours.
vote