There was no football on tonight, and I did not look at the debates either for I felt I would one, be disappointed in Obama and two, McCain would confirm that he has a semblance of post traumatic stress disorder.
Instead I did a few stochastic models of how much this pork, I mean bail out would cost us.
I wanted to post it but couldn't put the equations on my blog and better yet thought folks would not pay attention so im gonna write about something else.
Im tired of talking about the economy and the banking system on their own, but I got a few more things I would like to shit out of my brain. I have mentioned the Commodity Futures Modernization Act a few week ago in a post and attributed a lot of this current mess to it being slid in a omnibus appropriations act by the Senator Phil Gramm of Texas and signed into law in 2000 (Got damn Bill Clinton).
The Commodity futures modernization act seemed to have been designed to help two types of folk - banks and oil companies. Before it was signed into law, back in the old days, commodities were regulated. This regulation namely occurred under NYMEX, the New York Mercantile Exchange. NYMEX was the only and largest and principal spot for the commodity futures exchange in the World. But once the Commodity Futures Modernization Act was signed, it allowed for private entities such as oil companies and banks to trade futures without regulation. Again thanks to Phil Gramm who added a loop hole to the bill. Specifically a loop hole that allowed for the electronic trade of buying energy (like oil) in unregulated markets outside of the United States and the jurisdiction of the Commodities Futures Trading Commission. They call this the "Enron loophole" which I stated prior "was codified" via the Commodity Futures Modernization Act of 2000.
Im not just Blaming Senator Gramm and Bill Clinton, for then Fed Reserve Chair Alan Greenspan wanted this as well. Gramm did this for one of his large donors, specifically Enron (remember them) and the Act was designed to keep regulators from controlling space-age financial tools called credit "swaps." Just like sub-prime mortgages, swaps are bundled up and sold as securities. The Act also made it impossible for state and federal oversight boards like NYMEX or the Commodities Futures Trading Commission to examine investment banks or hedge funds to make certain they had the assets necessary to cover losses they were supposedly guaranteeing.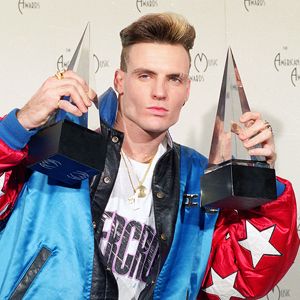 With Enron, we saw how the company shifted the trade of electricity online and as well what happened. Likewise, Oil companies and investment banks followed suit. Crude Oil was not introduced into the futures trading market until 1983. This is when we started to see how such speculation impacted the price of oil and ironically, we did not see the prices go up as before until 2000, when theses companies started to manipulate world oil prices and again ironically the same year the CFMA was signed into law.
Unregulated exchanges got us into this mess. The prefect example was when the Intercontinental Exchange (ICE), which has its headquarters here in Atlanta, came into existence. A tight knit bevy of Banks and oil companies including the likes of BP, Shell, Total, Morgan Stanley, and Goldman Sachs started the ICE. As of today, the ICE is probably the leading online marketplace for "global commodity trading, primarily of electricity, natural gas, crude oil, refined petroleum products, precious metals, and weather and emission credits."
The real problem occurred when these said banks wanted to get in on the game too and started purchasing oil fields, pipelines and refineries which meant these banks, were now also considered commercial traders and that they could make such trades unregulated. This means that they could produce, distribute control and trade without scrutiny, what they themselves owned, meaning they could control prices as well – talk about a monopoly.
This is one of the reason why I cant understand the logic of folks who say drilling is the answer to our domestic and national security, I mean how stupid are Palin and McCain, who talk about drilling, when we wont see no final product for another ten years ago and when these banks and big oil companies can sell or trade oil anywhere around the globe.
This is why I believe Banks on Wall street don't need to be bailed out or "rescued" and why Big azz Oil companies shouldn't be getting am tax breaks when they really need to be taxed up the azz. They supposed to pay us royalties when ever they drill on our (public US lad) and they don't. In fact many operate lease free. I cant do that as a small business owner, I have to pay for what ever space I uses as my retail outlet. Every time I re-read the CFMA I get sick to my stomach and think of Vanilla ICE, who sang that song Ice Ice Baby. They say he from Texas, I wonder if he was trying to drop us a few hits back in the day of things to come. vote